After our the great maker-year 2017 proved to be (popup!), we intend to make 2018 into an even bigger success. We plan to be terribly busy! (Oh dear)
Makersmaken.nl and the MakersMaakSchrift
We'll be translating our beloved poster into more languages. German! French! Spanish!  And we'll be making a fabulous 12+ version. Content is provided already by two sizzling 13+ youngsters, THANK YOU!
And a website! With a page for every tool containing stories, tips and the best maker-projects. And lessons and activities (like this one about making a saw (Dutch text, sorry)) for primary schools and libraries.
We'll make a  MakersMaakSchrift: a nice book with a page for each tool and space to write about your own experiences. A maker-diary! Or portfolio.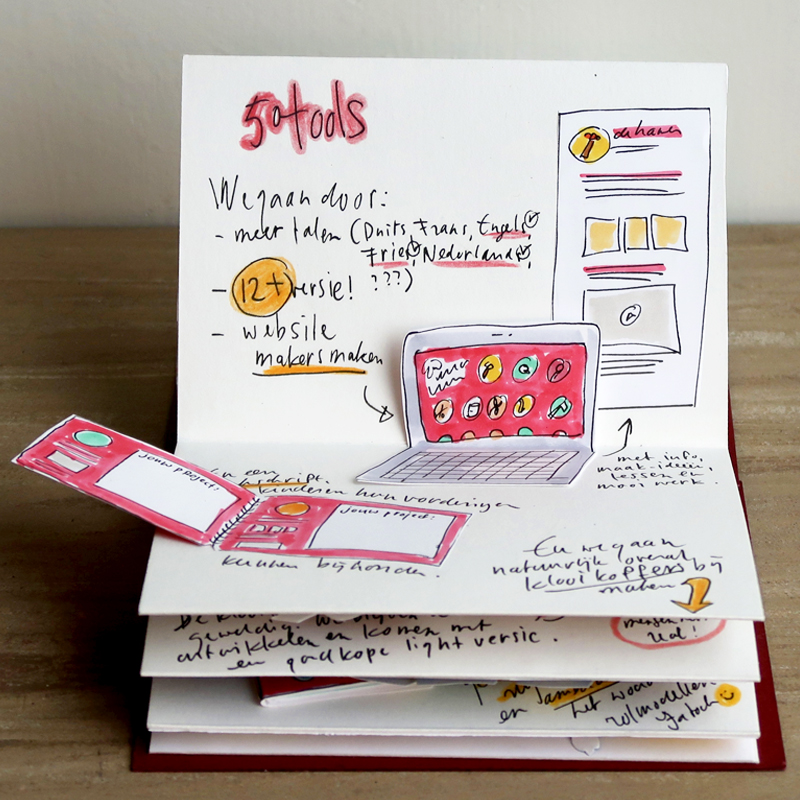 Klooikoffers light
We'll be updating our Klooikoffers: tinkering boxes to mess around with. We'll develop the full 50, but will also be making an light-version. We learnt that some people do want the materials and the booklets, but have no need for the tools.
So, a new flexible offer: a much cheeper light-set. It contains materials and the booklet, and a voucher to get the accompanying tool with a big discount.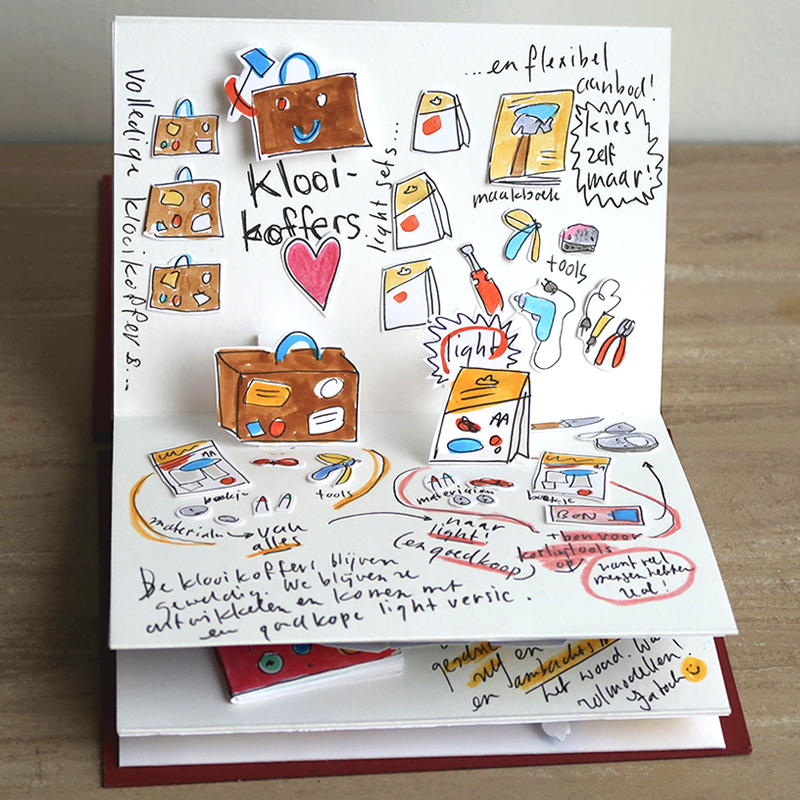 Big Fat Book of Tools
Making a book was easily one of the best things we did last year. So we'll be making another one! About tools. A big dat one with a chapter on each of the 50 tools. Somewhat like the tools-section in Bo is building a boat.
In the new book you'll be reading about the history of tools and you learn how to use a tool well. And we'll be giving loads of maker-ideas.  With each tool we invite an expert into the chapter: a professional master-maker, a very skilled hobbyist, whoever masters the tool. Important role-models! Because makers make makers; whether it is crochet, blue printing or coding.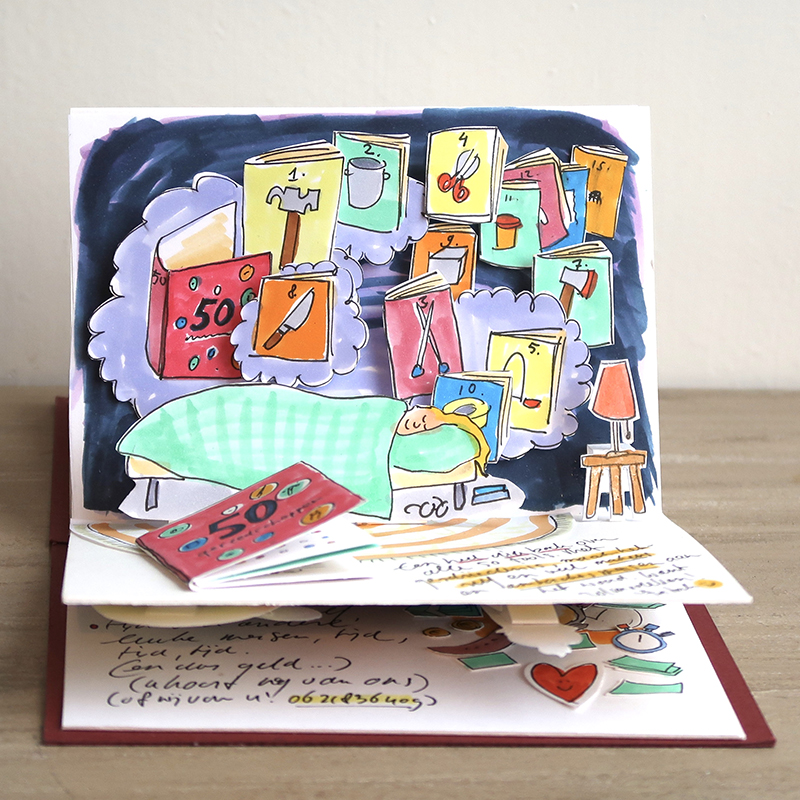 Time!
But how?
We'll need time. And time is money! (With money we can ask nice people to join us.) We'll be focussing in finding sponsors and other financial partners. We need to scale up!
And like i said, we need people! Master-makers, super-hobbyists, amateurs and teachers, because we love to (and need to!) cooperate.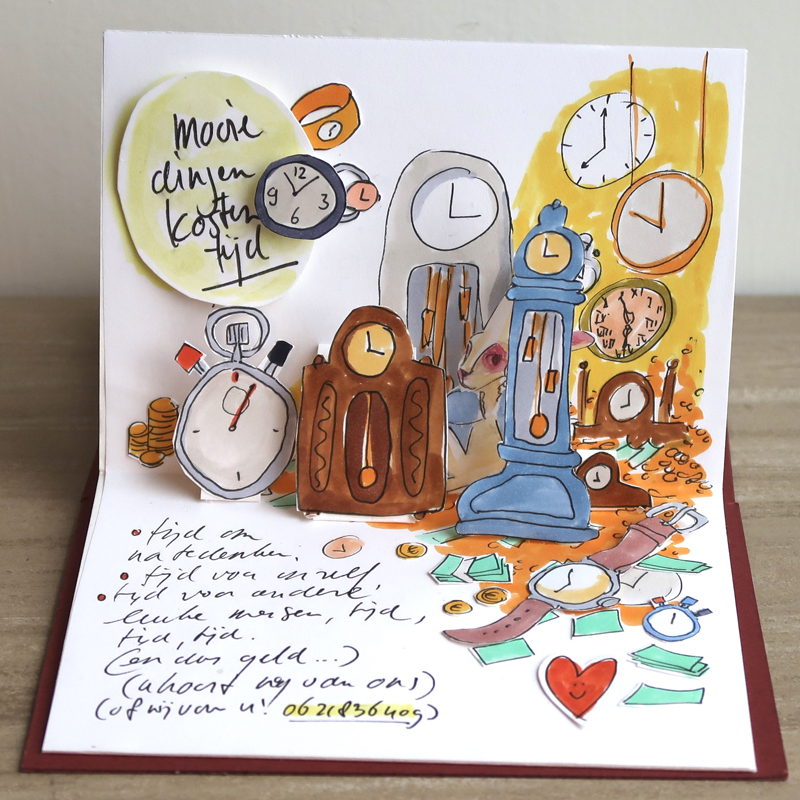 We'll update you on our next steps (probably a Kickstarter campaign, exciting! ) But no need to wait for that: are you filthy rich and/or an ace maker and would you like to help? Please send me a DM. We'll get a coffee, IRL or over Skype.
2018, #hitme!