Last blog I told you about my plan to make a book, in full view, together with the maker community.
Loads of makers promised to help, causing my ideas to tumbling over each other in my head. I feel so inspired by you all, it makes me giddy. Everyone who offered to help: expect a DM soon. (And thank you!)
Best beach in the world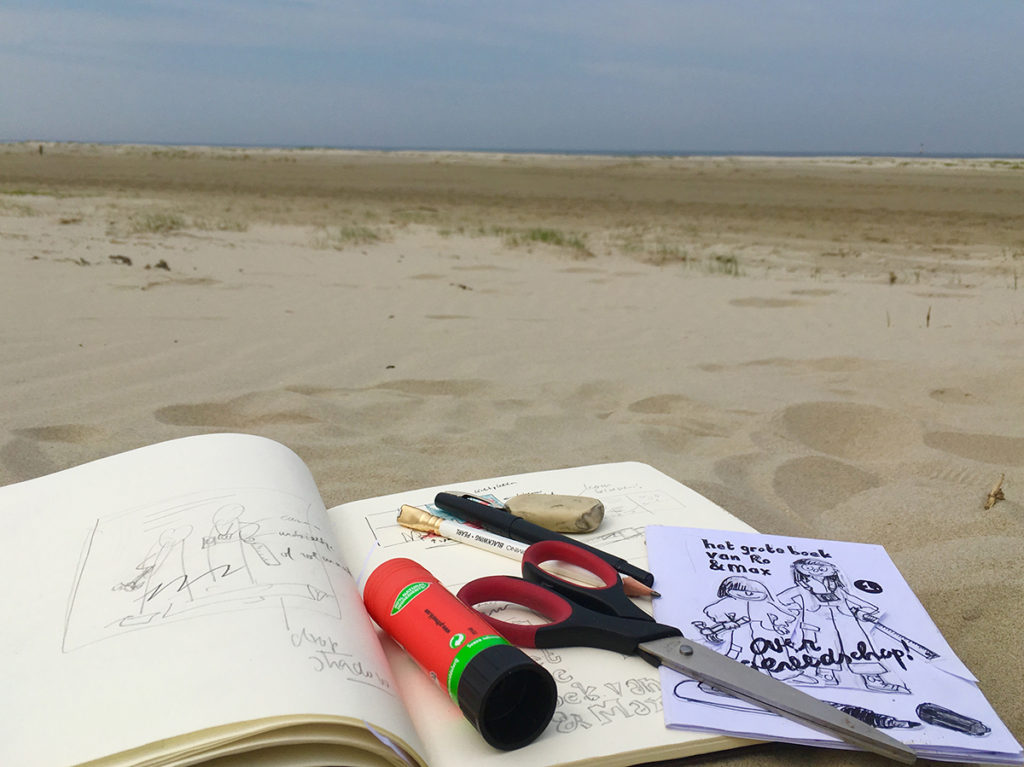 So, on the best beach in the world, I sketched the full first chapter. Without computer (a girl needs a challenge), but with pencils, pens, an eraser, scissors, glue, and (only) 2 sheets of A3 paper.
Ro and Max
The first chapter is to prepare for what is to come; it introduces the two main characters Ro and Max. I really got to know them well, and hope you'll like them too.
Here's the pages: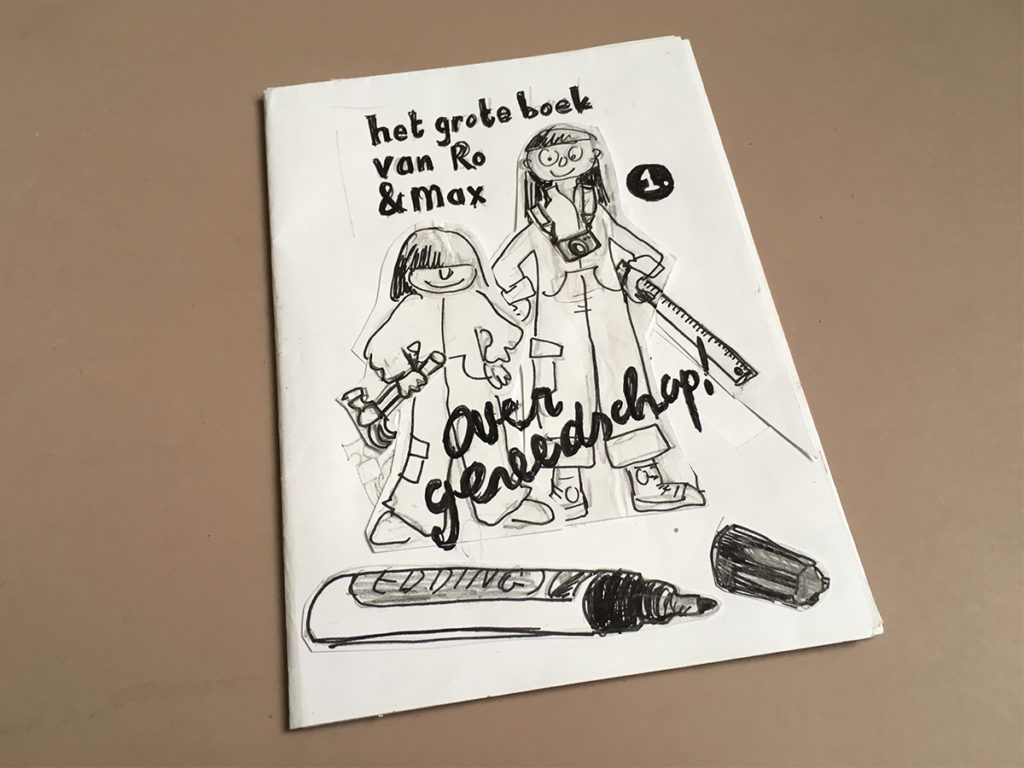 Pages 2 and 3: welcome to our home! See our childhood pictures?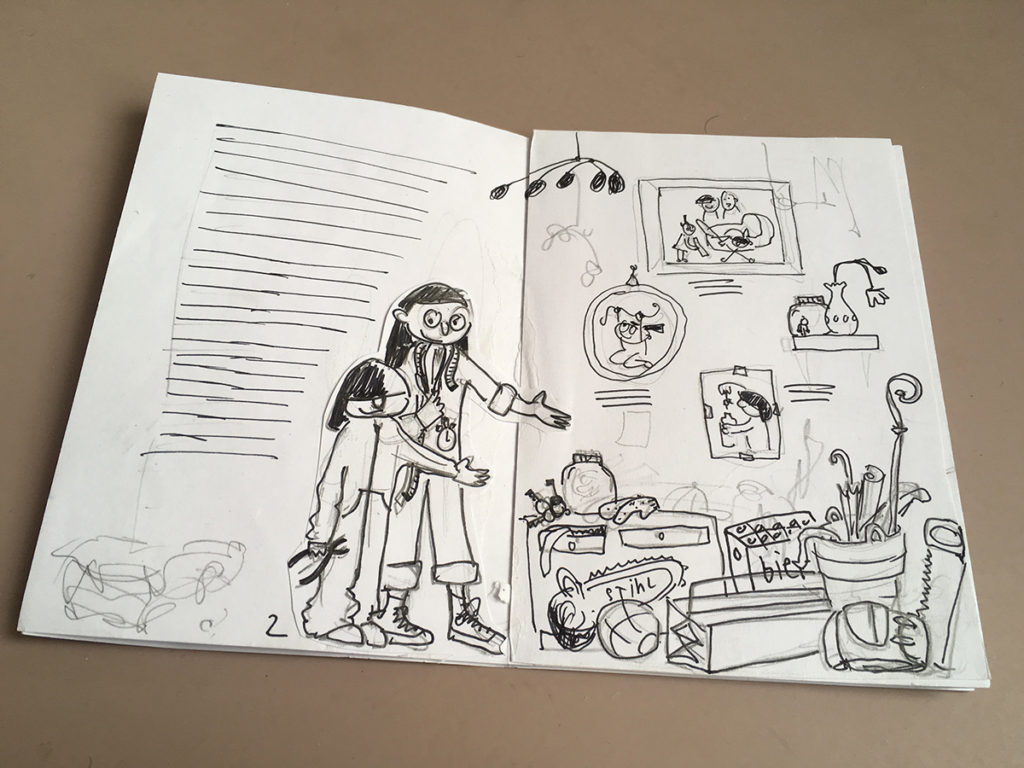 Pages 4 and 5: this is how we do! Ro messing about (in a messy way), Max collecting, measuring, and understanding everything. (Wow, is there really a dead mouse in the vinegar?)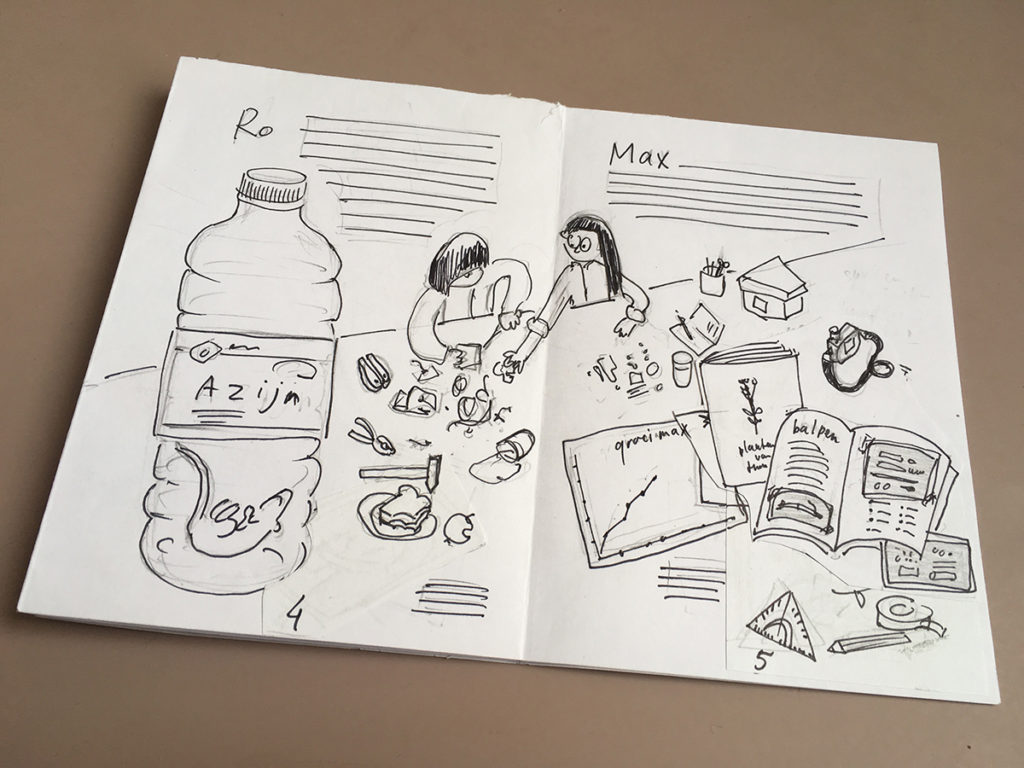 Pages 6 and 7: Here's my plan! Let's get going, LET'S FIND OUT ALL THERE IS TO KNOW ABOUT TOOLS! All 50!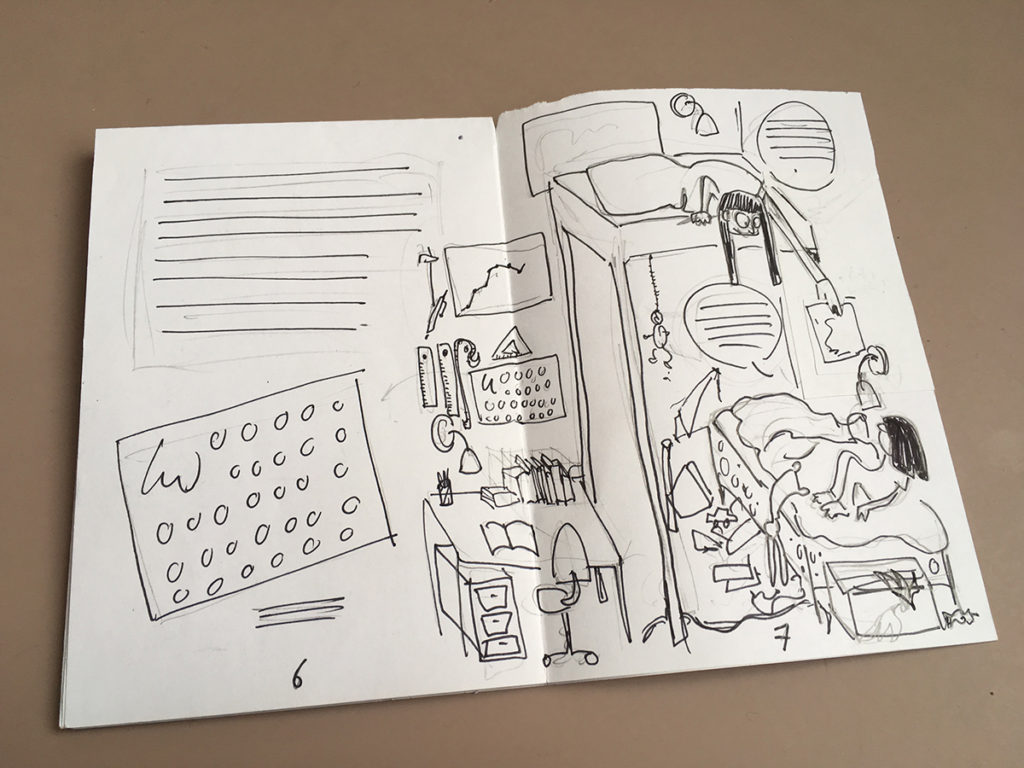 Folding!
I love the folding from an A3 into a booklet. Again a challenge: both the separate pages and the overall view has to be pretty. Whoah! (I am thinking color-blocking.)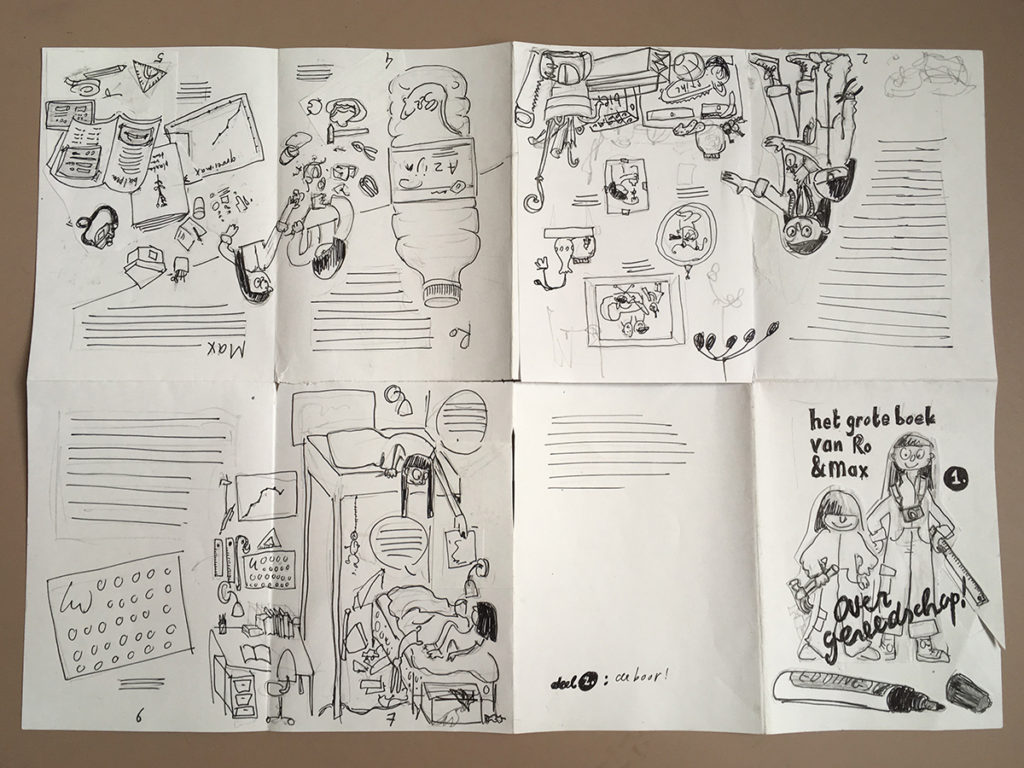 I'll continue the work on my computer and hope to publish next week. I am looking forward to showing it to you all. (Until then I find myself constantly observing my 9 year old son, we'll see where that leads to…) Love!